THT MUSICAL PRODUCTS- FOCUS ON WIND UP MUSIC BOXES,
- 18 NOTE WIND UP MUSIC BOX
1)This is a Standard 18 model, as a 18 note standard platform shared with many orther 18 note model, and can be fixed many attachments you want.
2) Many hot tunes for selection,and also custom new songs for you.
THT MUSICAL - OUR WIND UP MUSIC BOX MOVEMENT ADVANTAGE,
1)Most professional and largest supplier in the field of musical movement in the world.
2)Beautiful sound: We use special alloy for main parts, have proprietary technique on the core part Comb, and the mechanism smooth running on the correct tempo
3)More than 20 years improvement, Very stable quality and long service life
4)Low defect, may offer extra if large order
5)Existing more than 800 tunes for selection ,also be customized.
6)Strong production capacity, Deliver on time.
7)More safety ,Pass related Environment protection and Safety standard: i. e. RoHS, REACH, EN71 PART 1,2.3 and 2005/84/EC in Europe; Less than Detection Limit for contained lead in USA.

------------------------------------------------------------------------------------------------------------------------------------------------


| INItem | Note | Winding Position | Size | Material | Colour |
| --- | --- | --- | --- | --- | --- |
| 3YB2 | 18 | Bottom&off-centre(Standard) | 50.5X44.5X21.5mm | Alloy&Engineering plastic | Common |
| 2YB6A | same | Bottom&Centre | 50.5x44.5x24mm | Alloy&Engineering plastic | Common |
| YB4 | same | Bottom&off-Centre(Standard) | 50.5x44.5x21.5mm | Alloy | Silver |
| YB4G | same | same | same | same | Golden |
| YB6G | same | Bottom&Centre | 50.5x44.5x24mm | same | Golden |
| 3YB4 | same | Side | 50.5x44.5x26mm | same | Common |
| 3YB4G | same | same | same | same | Golden |
Extend,
**ITEM CODE WMS18 --- "Metal Structure", Silvery color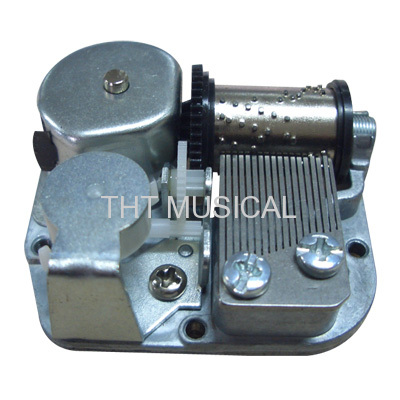 **ITEM CODE WMS18G --- "Metal Structure", Golden color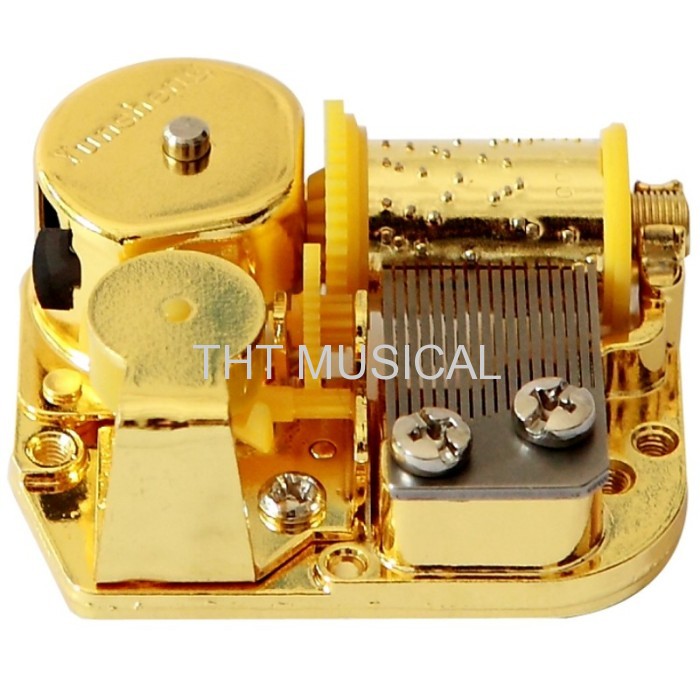 **ITEM CODE WCS18 --- CENTER WINDING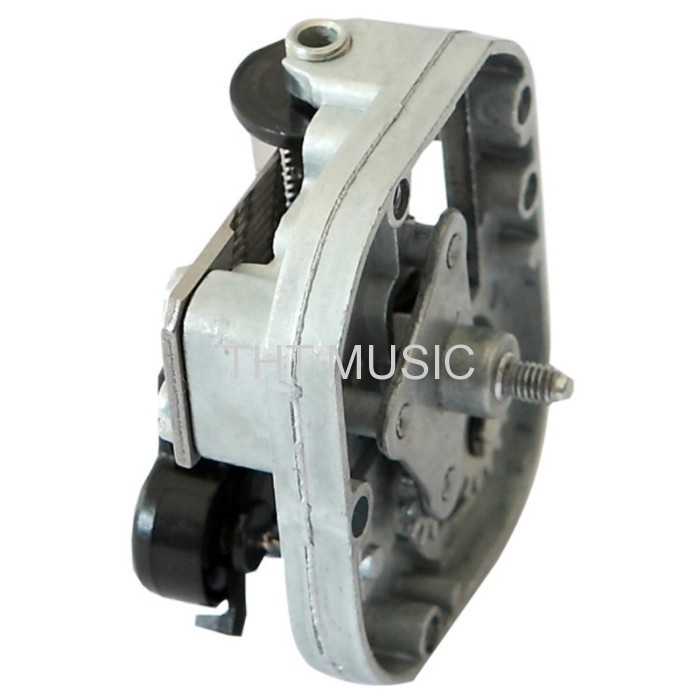 **ITEM CODE WBS18 -- "Side winding", also can be Golden color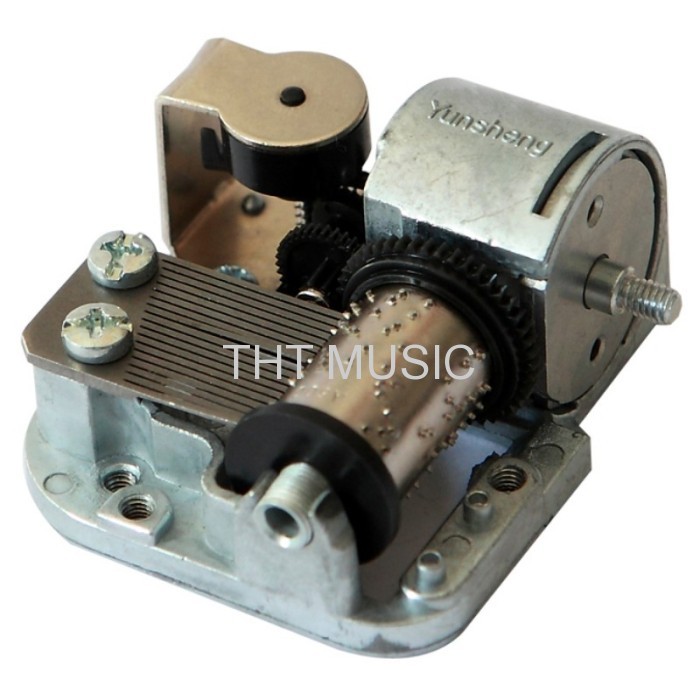 THT FUCOS: MECHANICAL MUSIC BOXES
THT MISSION: BETTER PRICE,BETTER SERVICE FOR SMALL AND MEDIUM-SIZE RETAILER AND WHOLESALER
Download Attachment