1 DAY 8 DAY MUSIC BOX MOVEMENTS FOR GERMAN FOREST CUCKOO CLOCK ,
1) 1 Day or 8 Day mechanical music box movements for German black forest kuku clock .
2) Can be 22 note, 28 note and 37 note.
3) Can be wih 1 axle, or 2 axles
4) Plant teeth drum, can be Golden or silvery
5) Beautiful sound, Unique technology for making the core part - COMB.
6) Accept small order quantity, but cost will be higher. Large order quantity will be cheaper.
OUR MUSIC BOX MOVEMENT ADAVANTAGE,
1)Most professional and largest supplier in the field of musical movement in the world.
2)Beautiful sound: We use special alloy for main parts, have proprietary technique on the core part Comb,and the mechanism smooth running on the correct tempo
3)More than 20 years improvement,Very stable quality and long service life
4)Low defect,may offer extra if large order
5)Popular tunes, Edeweiss and Wanderer for the Black Forest coo coo musical clock
6)Deliver on time
.
ALL THE DIFFERENT TYPES OF CUCKOO CLOCK MECHANICAL MUSIC BOXES DRAWING,

**22 Note Cuckoo clock music box parts With 1 shaft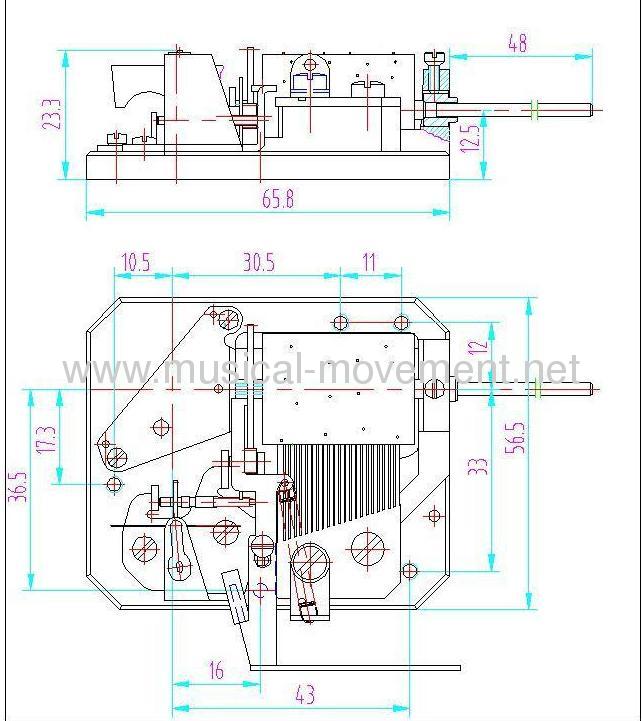 **28 Note cuckoo clock music box mechanism With 1 axle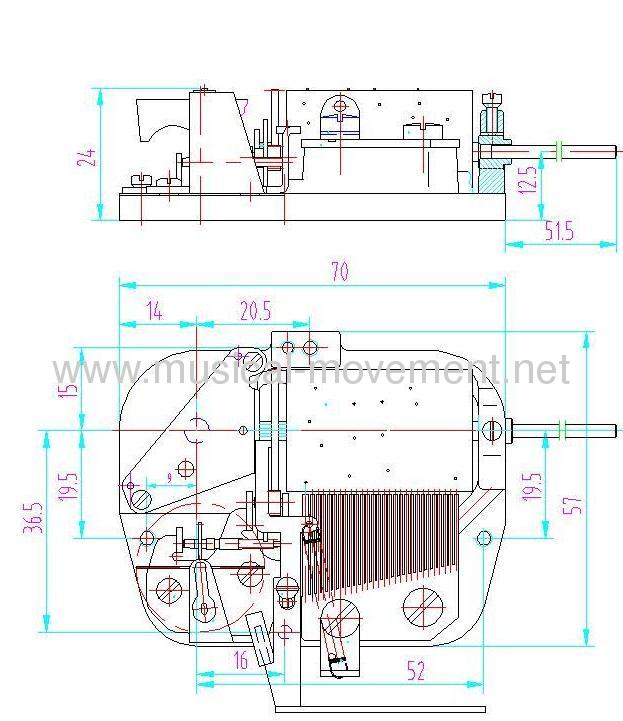 **37 Note cuckoo clock musical mechanism With 1 shaft