THT MUSICAL MOVEMENTS,
DETAILS OF THIS MODEL,
Standard dimesion dimesion,47x36.5x21.5mm, manual operated, metal handle,18 Note comb and drum, many songs for your selection,and custom song is acceptable. Applicastions to many style child music toys, music boxes.
NAME OF PARTS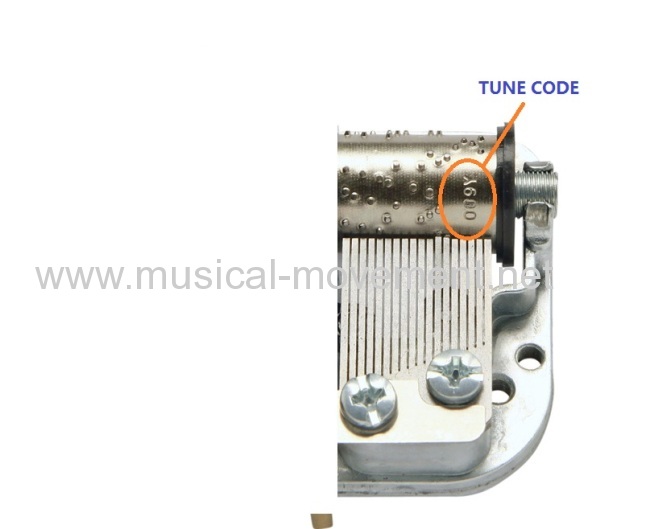 OUR PRODUCTS,
1)Beautiful sound: We use special alloy for main parts, have proprietary technique on the core part Comb,and the mechanism smooth running on the correct tempo
2)Safer,Environment metrial for Polyresin water globe and musical movement.
3)More than 20 years improvement,Very stable quality and long service life,Low defect
4)Existing more than 800 tunes for selection ,also be customized.
5)Stong production capacity,Deliver on time.